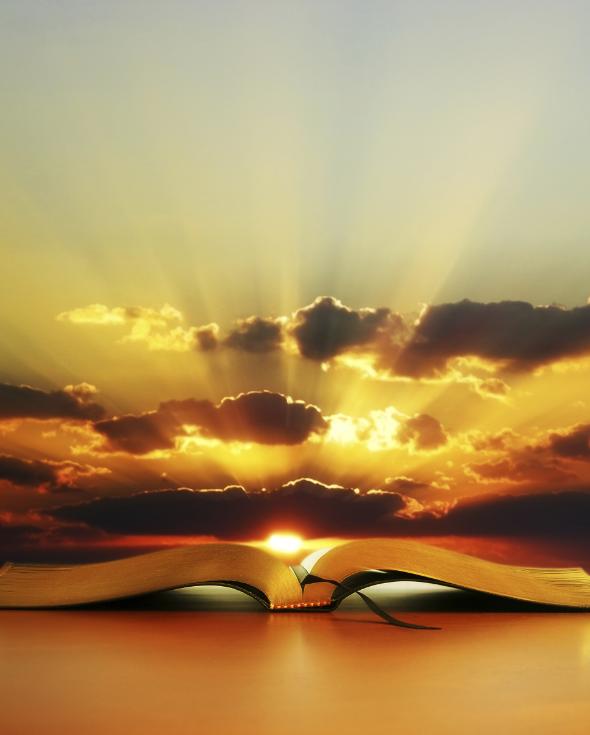 Introducing the Case for Inerrancy Preservation:

The Role of Scholarship

by Dr. L. Bednar, Textual Consultant

Prologue
Regarding inerrancy preservation, readers should understand that direct preservation of the biblical text is possible in the Greek and Hebrew/Aramaic since the evidence indicates autograph originals were given in these languages. Regarding preservation of inerrancy in a translation, the fact that no two languages are alike makes exact literal agreement with biblical-language texts impossible, so in this case inerrancy must take the form of an exact equivalent. This latter requires complete preservation of context & sense of meaning of each verse & passage, plus appropriate grammar, while being as literal as possible. Studies indicate that the KJV translators achieved all this by applying the formal-equivalence translation principle.
The role of experts: At times people must trust those with training in matters they themselves are not qualified to address, as is usually the case with medical practice, airline travel or auto mechanics. Yet many go too far in reliance on others, accepting opinions of those who practice pseudo-expertise violating common sense. A notable example is evolutionism that has no basis at all in true science, and can encourage people in animal-like behavior. The example of greatest concern in the present topic is modern biblical scholarship that imposes mens' opinions on the biblical text, as if men could know the mind of God producing the text, or know matters far beyond human knowledge and experience, such as our eternal destiny or the manner of the creation. To allow practitioners in this area to do our thinking for us can lock us into bias that hinders our ability to judge rationally in matters vital to life in this world & eternity, which is perilous in the extreme. We can fall into a trap of this type by hear- ing bias of "experts" repeated so often that it begins to be believed. The great danger in this is becoming so accustomed to error that truth can no longer be recognized. It's informative to examine presumptions of "experts" in such matters that aren't readily verifiable by the laity.
Modern Biblical Scholarship
Today scholars who discredit traditional bible texts seek their own standards as they alter biblical-language texts and make new translations, imposing their ideas, and ig- noring potential consequences. They mimic evolutionists who discredit scripture, and search for a plausible standard theory, imposing radical ideas and ignoring conse- quences of the notion that we're all products of evolution, mere animals that need not worry about our destiny since there would be no afterlife and no consequences for any vile type of behavior.
A Few Specific Characteristics of Modern Biblical Scholarship
Modern biblical scholarship should be subjected to critical analysis of its basic tenets more intensely than is commonly the case, and the analysis should be based on the following lines of inquiry: Is modifying the traditional Hebrew/Aramaic text on the basis of opinion a case of proper scholarship? Is it proper to base biblical scholarship on opinions of scholars who ignore the traditional Greek text, creating new ones from long-lost manuscripts they prefer? Is biblical scholarship correct in taking of liberties in rendering biblical languages in modern versions? Is it proper for scholars to classi- fy any scripture passage as obscure, and requiring changes by them for clarification, as if they could know the mind of the Spirit who inspired the autographs?
A Bible-Believing View of Biblical Scholarship
God's Word preserved from the autographs for His people can only be an exclusive traditional text, yet scholars say exclusive devotion to just one text is too narrow, or even cultic. Many modern English-speaking people favor use of a variety of versions, and say that limiting God's Word in English to the KJV is cultic. But just when did it become cultic to believe in the truth of God as the only standard? He is the Creator, and His truth alone is by nature inerrant, so it is closed to input by sinful men, and will be confined to one standard traditional text in any language. Evidence shows that the KJV is the one true English standard of God's Word, and readers can see this evidence by reviewing the subjects on the present website.
Indeed all truth is narrow by nature. Narrow truth keeps the earth in its orbit around the sun, guides aircraft to their destinations, keeps your body healthy and makes 2 + 2 always = 4. Narrow truth avoids ancient scripture manuscripts corrupted by the faulty hands of men, but utilized by scholars who think that all texts are corrupt, and seek to approximate an original text in their studies. Now Christ said His words shall not pass away (Mt.24:35), ensuring that they're found only in traditional texts that have stood the test of time, and to accept others is to deny His Word. Indeed, cultism in regard to the Bible is accepting of competing texts of men as if they were equal to God's Word. Actually, Christianity itself is of the narrow way that leads to heaven, and multitudes have always said that it's too narrow or cultic. However, Christ said, no man cometh unto the Father but by me (Jn.14:6), as expected of the only begotten Son of God who is the second person of the divine Trinity, the Creator who maintains the earth in its orbit around the sun (Heb.1:1-3, 5-10).
As our essays show, we find that God preserves His inerrant Word in the traditional Greek & Hebrew/Aramaic texts. Further, evidence indicates that God authorizes His chosen translators, guiding them (without their awareness) in rendering the inerrant traditional textual basis. Our traditional KJV, that has been the favored text of God's English-speaking people for ~400 years now, shows evidence of God's Hand guiding the translation, indicating it preserves the inerrancy of its traditional Greek Received & Hebrew/Aramaic Masoretic Texts, which in turn preserve autograph inerrancy.
Resolving Greek-Manuscript Differences
Regarding Greek-manuscript variance, God gave us the ability to discern truth, and in our fallen world we should expect true copies and others to co-exist. Have scholars realistically tried to distinguish copies qualifying as God's preserved inerrant Word? They once favored Westcott & Hort theory that Alexandrian texts best represented the New-Testament autographs. The theory failed, but they merely produced critical texts with a little wider, but mainly Alexandrian, basis. They failed to identify true copies, claiming the true text is scattered among manuscripts, but can be identified by them, which is impossible since that would require an inherent knowledge of the mind of the infinite God. Further, seeking true readings by textual criticism is just an exercise in opinion (Essay 10), and finding them through collation-derived majorities works only in a manuscript class of high quality, which describes the Traditional-Text class, the textual ancestor of the Received Text, and even minority readings of this class will prove to be authentic. Scholars discount the Traditional Text, preferring the small Alexandrian class showing pronounced quality problems.* They discount the Received Text derived from the Traditional, but it shows much evidence of inerrancy, which likely would derive from select copies of historical biblical churches that pre- serve an original Traditional Text (discussed on this website).
*See Hills, E. 1988. The King James Version Defended. Christian Res. Press. p128-38
The Crucial Nature of Proper Biblical Scholarship
Scholars who discredit the Received Text discredit the authenticity of some crucial passages, including the 1 Jn.5:7-8 portion known as the Johannine Comma that pro- vides the only literal scripture teaching on the Trinity, the union of Christ with the Father and the Spirit in the Godhead. The Trinity, that is only implied elsewhere in scripture, is the foundation of Christianity, the basis of its doctrine & practice, yet scholars reject the Johannine Comma entirely on the basis of minor Greek manuscript support.
The Trinity is a highly disputed issue in church history, and it would be a target of censorship efforts. Gnostic & Arian anti-Trinitarianism were well-known problems of the early-church era,* and the Comma refutes Gnosticism. Contrary to the opinion of modern scholars, Alexandrian texts show evidence of Gnostic-type tampering (Essay 3), and it's found in minor degree in some manuscripts of the Traditional Text, likely those retained in medieval unbiblical churches that were many & large. Unregenerate copyists there wouldn't guard text integrity, creating a likelihood of long-term error retention in many copies. Likely, relatively few manuscripts were maintained in his- torical biblical churches that would be entirely trustworthy, but small in resources.
* Sturz, H.A. 1984. The Byzantine Text-Type & N. T. Textual Criticism. Nelson. p115-20
Is it a mere coincidence that Gnosticism centered in Alexandria, Egypt, and that texts of Alexandria often favor that dogma? Gnostics nearly overthrew the church, so is it any surprise that some readings denying their dogma have minor Greek support? The textual evidence proves the authenticity of the Johannine Comma beyond question (Essay 4a), illustrating God's intervention to defeat tampering in select Traditional- Text manuscripts. Inerrancy is preserved by God's intervention as He works through His ordained scholars, not through imperfect judgment of scholars whose preferred manuscripts show the evidence of various errors, even willful tampering.
Conclusion
In promoting scholarship based upon God's preservation of His inerrant Word, and rejecting views of scholars who deny this, we will be accused of inventing our own rules. But we'll pursue the knowledge of God's Word through confidence in Him above all others, as the present essays indicate. You might like to join us.