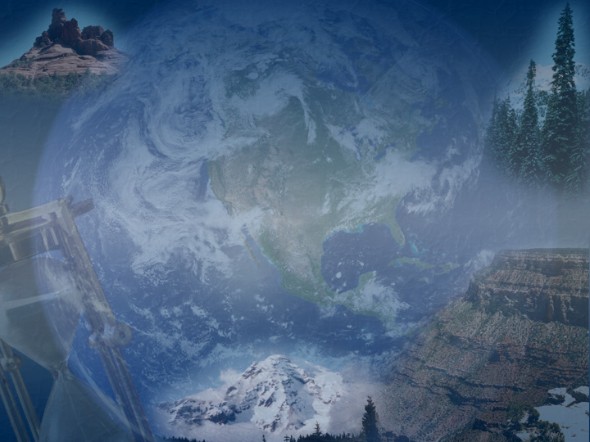 Essay 19

Topics on Creation vs. Evolution: Which One Is Technically Correct?
Intelligent Biblical Creationism Vs. Unintelligent Evolutionism
By Dr. L. Bednar

Topic 1

It's most unwise to just accept opinions of scientists or other "experts" on matters that affect our worldview and earthly hopes, or matters defining our view of eternity and our ultimate destiny. To do so can result in destructive habits and poor views of the value of life, the kind of thing that characterizes evolution theory. Clearly, we are given minds that we might be responsible for our behavior, and not just let others do our thinking for us in matters of importance. Thus the evolutionist notion that we're all animals derived from lower life-forms, and have no moral obligations, appeals to the carnal soul, and can be highly destructive in the earthly life, and disastrous regarding our eternal destiny. We must do our own evaluation of evolution theory and con- trast it with teaching of the Bible.
Laws of Science: Science is all about laws of nature, and those laws refute evolution. They prove to be secular statements of biblical principles that re- veal the harmony of God's creation with His written Word.
The 1st law of thermodynamics tells us all energy in the universe, including matter as potential energy, can't be created or destroyed; the only changes are conversion of one form to another, so no new energy/matter has ever been available to power evolution, and natural processes could never create any- thing. The law tells us that all energy/matter exist by virtue of a power outside the universe, revealing God as the Creator.
The 2nd law of thermodynamics tells us all energy/matter naturally decays, growing more disordered with time. Evolution would require the opposite, a natural increasing order of energy/matter, which would be equivalent to a natural reverse heat flow from cold bodies to hot ones. That occurs only local- ly & temporarily, and only by intelligent input. Ongoing energy/matter decay reflects the biblical principle of death as a curse for sin, and only God can change this. Nature can't do unnatural things.
Evolutionists say the 2nd law doesn't apply on earth, due to the input of solar energy, but this energy is inherently non-constructive without a guiding pre- existent intelligence, so earth's energy/matter decays. In accord with the law, organic matter decomposes, metal corrodes, energy in batteries decreases, potential energy of fuel is dissipated by combustion, a human body eventually suffers disorder & decay, etc., in a universal trend toward disorder and less- potent energy states. Only Creator God can overrule the laws.
Evolutionists cite natural 2nd law reversals, like order in snow‑flake crystals formed from disordered water-vapor molecules, but that causes energy decay, and is just a one-step ordering, reversed as temperature increases. Evolution would require millions of progressive steps in a permanent 2nd-law reversal. Actually, even this temporary reversal of the 2nd law can't occur without the Creator's intelligent design of the water molecule.

Indeed, snow-crystal formation is a downward step from a more available energy level that can do significant work, to a less-available one that can do less work, in accord with the 2nd law. Ordering & availability changes occur downward, either together or separately, reversing only temporarily, only by intelligent intervention, and only by one step in snow-crystal formation, as required by the 2nd law.
Evolutionists cite 2nd-law reversal by the ram pump that utilizes a valve to elevate water flowing downstream, increasing potential energy availability. But this is a non-progressive reversal, and a net loss in energy availability occurs, the energy gain being less than that expended to elevate the water, in accord with the 2nd law. And intelligence is needed to design the pump, and the pump wears out, so new intelligent input is needed to continue resisting the law. No permanent progressive 2nd-law reversal by natural unintelligent means is known, and can't be justified.
Both laws of thermodynamics are secular statements of biblical principles, taking us nearer to God who created the universe, and endowed the Bible. The 2nd law is His mark on a fallen creation, death as the curse for sin that encompasses man, animals and the universe at large. The 1st law speaks of God's creative newness and what might have been and someday will be, life eternal in a world that never decays, the 2nd law being eternally repealed.
Topic 2
Evolution and Biology
Genetics: Evolutionists defy the life-from-life law of biogenesis, saying inanimate molecules in slime somehow produced a living cell, and from this came all human, animal & plant species. They defy the rules of genetics that confine reproductive ability to members of each given species so that people produce only people, dogs produce only dogs, etc. Supposedly, from the initial cell came intermediates combining aspects of certain species, and from these came each species, so creatures with no bones, brains, wings, fins, lung-respiration, etc., supposedly sprouted these bit-by-bit over the ages of time. Proposed causes of this magic have included mutation, which is des- tructive, and isolation of groups from others of their species, which doesn't involve any logical mechanism, suggesting environment has some magical effect oh species identity.
___________________________________________________________________
Now if laymen observe reproduction gone berserk, non-living slime produc- ing a living cell that produces living creatures, this is called a horror movie. If evolutionists imagine reproduction gone berserk, slime producing a living cell that produces a series of creatures from fish, to frogs to snakes, to dogs, to apes, to people in a gradual change over millions of years, all in defiance of laws of nature, this is called science.
___________________________________________________________________
In the Bible, life derives only from life, and each kind produces only its kind, in accord with the laws of genetics. Evolution isn't even good theory since a theory is a plausible unproven explanation for reality, but faith in evolution has no basis even in theoretical science, and is really just secular religion. Yet evolutionists accuse Bible-believers of religious mythology.
Genesis
1:12 And the earth brought forth grass, and herb yielding seed after his kind, and the tree yielding fruit, whose seed was in itself, after his kind...
1:24...God said, Let the earth bring forth the living creature after his kind.
Genesis correctly reflects laws of genetics, and both deny evolution theory on kinds producing other kinds; after his kind limits propagation of a kind to members of the kind (we clarify kinds vs. species later), in accord with laws of genetics. Evolutionists defy this, saying kinds develop from other kinds by radical genetics unknown in true science. They say modest species variance like different dog types is indicative of long-term evolution, defying laws of genetics showing species variance as restricted to modest limits defined by a unique gene pool inherent to each species.
The simple human cell of early evolution theory: The 19th-century pre- scientific notion driving evolution theory was a suggestion that the human cell is just a blob of protoplasm open to evolution. But 20th-century studies revealed mind-boggling cell complexity and orderly processes that make the idea of biological evolution a fantasy. The cell is part of God's creation, as Ps.139 tells us.
Psalm 139
By God's Spirit, David tells of the complexity of man.
14...I am fearfully and wonderfully made: marvelous are thy works…
15. My substance was not hid from thee when I was made in secret, and curiously wrought in the lowest parts of the earth.
David tells of amazing human-life complexity derived from the lowest parts of earth, creation from lowly dust, and the propagation of life by mankind's lowly reproductive systems, revealing a limitless creation power of God. He brings incredible complexity of life from even the simplest and least noble parts of the earth.
Where is the Celebrated Ape man today?

The most publicized aspect of evolution pursuits is the search for evidence of ape-men, which would represent a stage of evolution development personally related to mankind and his views of life, to form a new basis for behavior & attitudes. Evolutionists have even taken their evidence to the courtroom, with the aim of public promotion of the views.

The 1925 Scopes Monkey Trial began a movement that made evolution the one theory of origins permitted in public schools. A technically-unqualified William Jennings Bryan was defeated by discoveries such as Nebraska Man that supposedly represented evolutionary development. Nebraska Man prov- ed to be a case of ignorance fabricated from one old tooth, said by an "expert evolutionist" at the trial to be that of an intermediate to man and apes. Later, the tooth was found to belong to an ancient pig. (2) To sum-up the matter, evolutionists pigged out on expert ignorance and school-board gullibility.
"Ape-men" specimens always prove to be bogus. (3,4) Some noted below show how incredibly unsound the ape-man concept is.
1. Piltdown Man: This ape-man, used at the Scopes trial, was in science texts for over 40 years before it was found to be bogus. It proved to be a human- skull portion and an ape's jaw and teeth, stained to make them look old. The teeth had been filed to make them appear human-like, and tools and fossils were imported and planted. In other words, evolution's stained jaws & teeth filed a claim in the stained human skull, and the ape-man was imported from imagination, and planted in books.
The Piltdown mentality lives on by a report in a national magazine concern- ing a Chinese specimen with supposed morphology of birds & dinosaurs. (5) The bogus specimen crudely linked bird & reptile fossils. An evolutionist of notable reputation had advised against publishing the report, but blind faith evolved a deaf ear.
2. Dr. Eugene DuBois' Java man: Setting out by faith, he found an ape-like skull cap, and associated it with a human thigh bone found later ~40 ft. away, but hid two human skull caps; workers later discovered modern flora and fauna fossils in the soils that DuBois studied. It looks like this eager advocate of evolution tried in vain to connect the thigh bone to the head bone.

3. Louis Leakey's Ape man: African ape-like bones and a skull were said by Leakey to belong to an evolving human, due to a finding of tools nearby. He made a case for an upright walking gait and teeth of some human character (despite their strong ape-like character). His results, praised at first, are now disregarded, rebuking his blind faith. His son Richard found human bones under those he found, explaining the tools.(1) Further, being under the "ape man" remains, and thus lower in the geologic column of slowly-deposited soil strata popular in evolutionist dogma, the human bones would be older than those of our "ape-like ancestor." Thus blind "science" aped blind faith.

4. Peking man: At a site near Peking, ape-like skull fragments were joined to face bones from a few feet away and a human-like jaw from ~80 feet away, yielding a skull looking like that of an intermediate. Later, the site proved to be that of an ancient hunting party, a few of which died and left human bones behind. They killed monkeys, throwing the skulls and bones in a fire. Skull fabrication involved piecing together remains of skull bones of monkeys and other animals and human-skull remains from a more remote locale. Thus evolutionists fabricated bones of contention.
____________________________________________________________
Now if laymen promote disinformation, this is called a hoax, but when the evolutionists do so, this is called adjusting the facts.
________________________________________________________
In contrast with blind evolutionist faith, Christian faith is based upon visible effects of the realm of the invisible (Heb.11:1), which are the effects of the new spiritual birth and God's guidance in vital matters of earthly life.
In the search for a transition mechanism, much attention is given to inter- breeding irregularity of some members of a species. An interbreeding ability is basic to species identity, and evolutionists say that a lost ability of this type identifies a new species. They note that environmental isolation of fruit flies (and birds or lizards) results in the loss of interbreeding ability with outsiders of their own species. But this loss observed in environmentally-isolated flies is at most just a variance within gene-pool limits as an isolated group adapts to restricted mating possibilities. It may even be just mating preference due to variant morphology from restricted interbreeding, and thus may have no effect at all on reproductive ability. Evolutionists needed to interrogate those flies to find out what kind of monkey business they were up to.
___________________________________________________________________
Now if men lose a reproductive ability, this is called sterilization, but if flies lose that ability, this is called evolution of species.
___________________________________________________________________
As pointed out, (2) loss of interbreeding ability is a step downward toward extinction, not upward in evolution development. The survival potential of an isolated group of a species is reduced by fewer members for propagation. Isolation reduces species gene-pool variety, defeating evolution theory. Evo- lution would require expanding gene pools to produce "increasing organism complexity with species upward development." To offer species generation by isolation is to say increased extinction potential is evolution's driving force, and is just an effort to ensure survival of debunked evolution theory.
Evolutionist faith fails: But suppose a religious-type miracle of natural pro- cesses somehow caused transition. If all species are derived from a common ancestor, we would expect, as Darwin did, to find billions of intermediates exhibiting every slight degree of anatomical mixture of different species as transition progressed very slowly over millions of years. With fish and frog types, we should see a superabundance of "fishog" and "frogish" types, of every degree of mixture of the two, exhibiting very slow change among foss- ils and living creatures (Do we ever see a suggestion of a fish tail on a frog, a fish that croaks, or a fish with frog legs?) Intermediates would outnumber developed types by huge proportions among fossils & living creatures, but not one real transition has ever been found in the fossil record (despite the claims of evolutionists) or among living creatures. If evolutionary transition is a fact of science, where are all the intermediates that should be superabun- dant in fossil & history records? Why is there no evidence of their existence?
Evolutionists point to mosaics as supposed transitions. But a mosaic simply combines features usually confined to different species, no feature showing evidence of change into another (like a reptilian scaly limb developing into the feathered wing of a bird). Evolutionists have never been able to find a single body feature of one species showing any degree of change into a body feature of another species, denying evolutionary transition.
Even more telling is a lack of transition evidence at the DNA/protein mole- cular level of life. Evolutionists say that different species can be linked in a development sequence due to morphology ties, and development supposedly progressed from fish to amphibians to reptiles to mammals. But the latter three are now seen to be equally isolated from fish at the molecular level, so evolutionary development isn't possible.(6) There are no links at the molec- ular level to prove evolution from one form to another, and each class of life is unique and isolated from others at this level. There is even a near-perfect mathematical order to the degree of molecular-level isolation among the div- isions of life, as expected of creation of distinct kinds. This would never be expected of evolutionary transition that should induce many combinations in new complexity. An absence of any molecular-level ties between species said to be related by morphology discredits evolutionary transition theory.
Molecular-level studies have also dispelled the notion that mosaics illustrate transition. We consider the lungfish that has gills for living underwater, and lungs for living in ponds periodically dried-up in arid regions. The lungfish shows no molecular-level evidence of transition, (7) so its dual capability is simply a creation provision for survival in its natural habitat.
Life's pattern is always distinct kinds, and the case for transition is hopeless. All frogs are close in morphology, but are as diverse at the molecular level as mammals, that are so diverse in morphology as to include people, whales, moles, bats and cows.(7) How could evolution build new species from others when molecular diversity that produces only various frogs must also produce people, whales, bats, moles & cows? How can morphology, so dependent on the molecular basis, ever begin to advance with no advance in the molecular basis, and how can random evolution processes accomplish this? Evolution demands transition, and there are no molecular building blocks crucial to transition. Ingenious God-ordained creation alone accounts for the extreme morphological diversity in species of comparable molecular diversity.
____________________________________________________________
Now if laymen propose notions contradicting facts, this is called stupidity. But if evolutionists do so, this is called faith in science.
___________________________________________________________________

Evolutionist faith still fails: Some scientists continue to say that a mosaic like the lungfish, or morphological similarity like that of whales & sharks, is indicative of transition, (8) but with no evidence of gradual transition, that would mean that existent species are transitions. Do they think each totally-developed species has arisen from other totally-developed species, which would require interbreeding of a wide variety of species, in contradiction of the very meaning of species? In their desperation, they have proposed con- cepts as absurd as this, as we'll now see.

Some evolutionists have forsaken gradualism, favoring the opposite, abrupt evolution. A discarded early theory, Hopeful Monster (H.M.), suggested two reptiles might hatch something like a bird, or something related to a bird. (9) A related new theory, called Punctuated Equilibrium (P.E.), suggests rapid intermittent spurts of evolution (9) in isolated groups with short life & few members, supposedly accounting for the lack of transition evidence. Social/ geographical factors in isolated groups supposedly would prevent interbreed- ing with outsiders of their own species, producing a new species by "split- ting of lineage." Again, environmental isolation permits only degenerative mutation or minor variance within gene-pool limits, and reproductive iso- lation only increases the extinction potential, shrinking the gene pool of a small group, which can never result in evolutionary development.
P.E. is just a new spin on discarded H.M. Both eliminate a need for trans- ition, and supposedly yield a creature radically different from its parents, a creature that also miraculously finds an evolved like creature of opposite sex by which to propagate itself. P.E. depends upon impotent environmentally- based genetic innovation, and H.M. depends upon an impossible genetic in- novation. P.E. defies laws of science by its impotence, and H.M. does so by an impossible monstrosity.
With evolution defying science laws, its advocates now say we can't assume the laws always applied as they do now in our part of the universe, which is imagination. We can't postulate beyond that which appears in nature, or in the Bible by God's revelation.
____________________________________________________________
Now if laymen try to relate their dreams to reality, this is called fantasy, but if evolutionists do so, this is called expanding science frontiers.
____________________________________________________________
Hopeless evolutionist faith: Evolutionist biology fails all tests. The bombar- dier beetle has in its body, sacs of flammable liquid, plus an oxidizer, which undergo an exothermic (heat-generating) reaction on internal contact with other chemicals. By reaction pressure, the hot mixture is ejected, producing an emission for self-defense. If only one chemical evolves, self-defense fails, and the insect is soon extinct. But suppose he is incredibly lucky, beating all the odds so that he & both chemicals all evolve at the same time. He will still soon be extinct due to the impossible odds against another beetle just happ- ening to evolve with both chemicals at this time, and just happening to be of the opposite sex to permit propagation of the new species. But if the beetles somehow manage all this, they still become extinct since the chemicals that cause the heat-generating reaction have not yet evolved. Development by evolution would only ensure extinction of these incredibly incredibly lucky, but very unfortunate beetles.

Now can an incredibly incredibly incredible evolution of the insect & all the chemicals happen at the same time, and at just the time that another beetle just happens to evolve with all the chemicals together at the same time, and just happens to be of the opposite sex for the sake of propagation and self- defense? This is so improbable that it would be statistically impossible over an essentially infinite time. Furthermore, self-defense and reproduction are just part of the insect's anatomy & physiology that must function as a whole for survival, so creation, with all body parts & systems functional from the first, is the only possible explanation for the insect's existence and survival.
____________________________________________________________
Now if laymen expect magic in nature, like a pile of gold at the end of a rain- bow, this is called a fairy tale. If evolutionists expect magic in nature, like a pile of species at the end of a molecules-to-man chain of fairy-tale genetics, this is called technical insight.
_____________________________________________________________________
Evolutionist faith keeps failing: Some continue to say that a mosaic like the lungfish, or a similarity of morphology like that of whales & sharks, is indi- cative of transition,(8) but with no evidence of gradual transition, that would mean that existent species are transitions. Do they think each fully-developed species has arisen from other fully-developed species, which would require interbreeding of a wide variety of different species, contradicting the most basic meaning of the term species? In their desperation, they have proposed concepts just as absurd, as we'll now see.
Wanted: A mechanism for biological evolution: Supernatural creation can account for a sudden full-blown appearance of all life, but evolutionists need some means of transition among species so basic to evolution theory. The main problem is identifying a mechanism by which natural processes could do such unnatural things.
The imagination of blind faith: The search for an evolution mechanism has been a comical pilgrimage. An old suggestion is a slow species change by anatomical exercise, like a long-necked giraffe-like species evolving from a short-necked zebra-like one, the latter reaching higher up on trees for edible leaves as food supplies dwindled in a drought. That's like saying a weight-lifter genetically transmits a tendency for large muscles, which genetics laws deny. A child won't be genetically inclined toward larger muscles any more than he'll be genetically inclined toward broken arms if his dad breaks an arm. Muscles develop only when a child follows his dad's athletic activity or hard-work habits. Environmental effects on genetics are just the degenerative ones of mutation and minor ones of adaptation within gene-pool limits.
A dated mechanism, still offered in desperation, is cumulative mutation, a suggested means of gradual transition to new species. It's said nature favors transitions that yield viable organisms, other types dying out. But mutations are destructive, and if constructive ones exist, they are extremely rare. How could something so unlikely to occur just once, occur millions of times with- out interruption to yield one real organ of one human or animal body?
The notion of transition by mutation is due to observations like adaptation of insects to DDT, and flu-virus adaptation to vaccine. But this minor variance is just a species' gene-pool provision against extinction, not at all related to transition. No evolution development occurs at the limits of variance allowed by a gene pool, as seen in interbreeding of male donkeys and female horses to yield mules. The closely-related donkey and horse are slightly-different species (according to our less-than-perfect definition of a species), and the normally-infertile mule is the limit of variance. Even a mild donkey & horse difference doesn't develop beyond the mule, and less-related animals can't interact in reproduction at all. Further, mutations can only deteriorate a gene pool. Gene pools just simply do not permit the basic anatomy and physiology changes of evolutionary transition.
As pointed out, (2) loss of interbreeding ability is a step downward toward extinction, not upward in evolution development. The survival potential of an isolated species group is reduced by fewer members for propagation. Iso- lation reduces gene-pool variety, defeating evolution theory. Evolution would require expanding gene pools to produce "increasing organism complexity with species upward development." To offer species generation by isolation is to say increased extinction potential is evolution's driving force, and is just an effort to ensure survival of debunked evolution theory.
Topic 3

Evolution and the Age of the Earth
Evolutionist faith undeterred by reality: The millions & billions of years stipulated for evolution development suggest plausibility to some, but time denies the major tenets of evolution. The 2nd law of thermodynamics tells us all things simplify with time, contrary to the naturally increasing complexity needed for major aspects of evolution to be feasible.

Evolutionist age estimates of millions and billions of years involve potential error that is never mentioned. Decay of radioactive isotopes in igneous rock that forms by solidification of lava, produces a stable element, all of which found in rock is attributed to the decay of isotopes. But other sources can contribute, and very tiny amounts inflate the estimates greatly since amounts produced over millions of years by isotope decay at current rates would be very small. Further, age is calculated assuming an historical constant decay rate of each isotope, which is unproven (evidence indicates rates were once much higher than the current ones).
Evolutionists ignore age data that doesn't support their theories. If accuracy of isotope-decay methods can be checked, the estimates prove to be vastly inflated. Morris (10) reports on some results at Mount Kaupelehu in Hawaii on rock formed from 1800-1801 volcanic eruptions and thus ~200 years old. Twelve age estimates by various isotope methods ranged from 140 million to 2.96 billion years, or ~830,000 - 18,000,000 times the known age. The 21:1 variability for different methods reveals even a variant degree of inaccuracy.
Morris also notes estimates based on decay of potassium-isotope to argon gas. Estimates on rock formed on the ocean floor by lava flow at Mt. Kilauea in Hawaii, ~200 years earlier, were as great as 21 million years, or ~100,000 times actual age. All rock was from one lava flow, yet age estimates in lower-pressure shallow water were too low to measure, indicating most of the argon escaped the rock to prevent any age estimate. In deeper higher-pressure water all argon was trapped, and the age estimate was far beyond the actual age, indicating an inherent extreme error in any age estimate of this type.
Igneous rock at Mt. Rangitoto in New Zealand, dated at ~300 years age by radiocarbon studies on trees destroyed by eruptions forming the rock, had a 485,000-year age by the potassium/argon method (~1600:1 variance for dif- ferent methods). Rock age at Salt Lake Crater in Oahu Hawaii, was less than 400,000 years by one method, but ranged from 2.6 million - 3.3 billion years with others (variance for different methods as much as 8,250:1). In rock from a Grand Canyon volcano, the potassium/argon age was 10 thousand and 117 million years for two different minerals in rock from one lava flow known to be of recent origin (extreme inflation plus 11,000:1 variance in one method for different parts of one rock specimen). Different minerals retain different levels of argon, revealing another practical factor further distorting estimates of age by such a method. When estimates are as inaccurate as these were, all isotope-based measurements become highly suspect.
____________________________________________________________ Now when laymen ignore inconvenient facts, this is called dishonesty, but when evolutionists do so, this is called scientific selectivity.
__________________________________________________________________

Topic 4
No compatibility of Christianity and Evolutionism
Scripture denies evolution: Evolution has become a secular religion, a faith in nature, and a hedonism denying sin's penalties. Many seek to reconcile biblical creation with tenets of evolutionism (the Scofield-Bible notes offer Gap theory). Evolution is both unbiblical & unscientific, a science falsely so called (1 Tim.6:20). God created the universe, and also endowed the Bible, so true science will agree with the Bible.
Trying to reconcile the Bible with evolution
Gap theory: Some say that an initial earth perished in a Genesis 1:1-1:2 time gap of billions of years, trying to justify the old-earth concept on the basis of scripture. Supposedly, perishing is associated with the Genesis 1:2 formless, void dark earth, and the following 6 days would be a re-creation. They say that Genesis 1:2 reads, And the earth became, not was, without form. Was is the proper translation of the Hebrew, for an earth ruined (by satan's sin) does not fit God's view of the creation as very good (Gen.1:31).
Gap theory is erroneous in supposing words missing between verses 1-2 (or before verse 1) to create a knowledge gap, for we should ask why a matter so basic to understanding the creation account, and so far beyond any deduction textually, would be omitted. The poor basis of the theory is evident when we discover that it was proposed to address supposed millions of years of rock- strata age. (11) Fossils are dated by ages of strata containing them, and strata are dated by fossil ages assumed in evolution theory, which is mere circular reasoning. An index species is chosen on the basis of a supposition that it became extinct millions of years ago, its fossil in strata marking the strata as millions of years old. But an index specimen was recently found alive, so its fossil could not prove strata age much greater than the life span of the index specimen.
Gap theory conflicts with scripture. As pointed out, (12) this theory suggests fossils in the geologic column indicative of life and death millions of years before Adam. The Bible says death entered the world through Adam's sin, and he didn't live until the 6th creation day. The theory alleges life and death in a period of billions of years between Genesis 1:1 and 1:2, and so before Adam and before the 1st creation day. To improve theory plausibility, it's said human-like creatures before Adam had no soul, being like animals, and animals didn't die before Adam's sin (Rom.5:12 – plant life didn't die in this sense, having no conscious existence).
Exodus 20:11 says God made all things in the 6 days of Genesis 1:3-26.(12) But Gap theory suggests the earth was destroyed and produced fossils before Genesis 1:2, and thus before the 6 days began.
Other ideas: Theistic evolution suggests God ordained evolution by self- progressive or guided-creation processes, and the day-age notion suggests God's guidance and periodic intervention in creation days that each signify an eon. Thus, millions of years of death before Adam are postulated, long before the Bible says it entered the world by sin in Genesis 3. And the Bible says God created in a week of days, not a week of eons, as we'll see. And the evolutionists say the earth arose after the stars, but scripture says earth was formed first. We can't be both Bible-believers and evolutionists.
Topic 5
The Logic of Creationism and a Young Earth
Leaving the joke of evolution, we consider the reality of God's creation. True science relates to the Bible, for both originate in God, and can't disagree. Men didn't observe the creation, but the Bible informs us about it, and true science supports the Bible.
The Bible says Creation days were 24-hour periods, not eons. Exodus 20: 9-11 says, Six days shalt thou labor, and do all thy work: But the seventh day is the Sabbath of the Lord thy God: in it thou shalt not do any work…For in six days the Lord made heaven and earth, the sea, and all that in them is, and rested the seventh day: Days of creation are related to the 24-hour periods in a 7-day week, and morning & evening in each creation day further indicates 24-hour periods. And Gen.1:14 relates day to 24-hour periods, saying that heavenly bodies are for seasons, days and years. And Gen.1:16 calls the sun a light to rule the day, the 24-hour period. It's said there was no sun to deter- mine days until Gen.1:14, after creation days began in 1:5, but the divine glory of Christ was the initial sun (2 Cor.4:6).
Creation and physics: Heaven and earth
Scripture says that God began creation of earth in a preliminary (not ruined) state, which would be in the form of water vapor (Gen.1:2), accounting for a lack of form and features. A huge formless water-vapor cloud fits the Gen.1: 2 description of the initial form of the earth, and a firmament dividing water vapor above from that below would be the initial atmosphere (Gen.1:6,7).
Water vapor under the firmament as gathered together means compressed to promote condensation and form liquid seas. Water above the firmament is vapor in a concentric canopy above the seas, above meaning away from the center of gravity, and later condensation of the canopy would yield much of the 40-day rain of the great flood. Liquid water under the firmament would naturally be spherical in shape due to the effect of gravity, but solid earth growing within the sphere would displace the water to the surface to create oceans & seas in surface valleys. Earth's hot core and overlying molten layer would form by heat of temporal accelerated isotope-type decay in an extreme state of energy in the first two creation days.
A water-vapor canopy can apply to scriptural terminology about windows of heaven opened in flood rain (Gen. 7:11), signifying canopy collapse as one cause of earth's first rain (Gen.2:5). Canopy loss explains a post-flood loss of great human longevity, the canopy shielding against excessive solar radiation (UV, gamma, X-rays) to prevent longevity-limiting mutation & cancer. And a canopy above the 1st firmament explains the uniformly-warm early earth indicated in fossil studies (13), a greenhouse effect ending with the flood. Extreme earth heating expected of a thick canopy could be negated by a heat shield of ice crystals in the upper canopy. (14) Or canopy thickness was modest, and evaporation of hot groundwater in erupting fountains of the deep (Gen.7:11) caused by tectonic activity, contributed most of the flood rain.
Limited accelerated radioactivity accounts for energy release in tectonic and volcanic activity implied by great fountains of the deep breaking up in the great flood (Gen.7:11), to add much Flood rain through ocean warming and much evaporation. Limited duration of accelerated radioactivity indicates a temporary great increase in decay rates of radioactive isotopes that explains highly-exaggerated age estimates based on supposed constant historical iso- tope decay rates. (A future heat of accelerated decay could contribute to the energy release of the fire of transformation that will change the earth and the sky at the end of the Millennium - 2 Pet.3:7-10).

Details of the Firmament: Firmament refers to substance, and some think it has a figurative sense signifying the vault or dome of heaven as if it referred to solid substance of great dimensions. In its technical sense in Gen.1:7,8, the term refers to air in the atmosphere as a vital part of the creation, providing various life-sustaining functions like enabling respiration, regulating earth temperature and transporting rain clouds to nurture agriculture, and in such matters is crucial to our existence. The context in which firmament appears here in Genesis enables us today to understand the identity of the firmament as air in its initial role in Gen.1:7,8.
KJV
Gen.1:7,8 And God made the firmament, and divided the waters which were under the firmament from the waters which were above the firmament: and it was so. And God called the firmament Heaven...
Gen.1:14 And God said, Let there be lights in the firmament of the heaven to divide the day from the night...
In Gen.1:8 the firmament is heaven, the atmosphere with a water-vapor cano- py above and water vapor to be liquefied below. In Gen.1:14-17 firmament of the heaven as the sun & moon locale can seem to place them in the atmos- phere, but the 1:8 firmament is heaven, and firmament of the heaven is a 2nd firmament of 2nd heaven, outer space. A construct-possessive link indicates a firmament that belongs to heaven,* and heaven in the Hebrew is a dual-no. noun signifying two heavens, each with a firmament. Firmament = substan- ce, and air firmament filled 1st heaven, so this firmament is 1st heaven, but 2nd heaven is empty space, plus a firmament of this heaven (stars, planets, etc). Other scripture notes two senses of heaven, indicating the atmosphere & outer space; Dt.10:14 speaks of the heaven and the heaven of the heavens.
*Ross, A.P. 2001. Introducing Biblical Hebrew. Baker. para.12.7.
The 1st heaven atmosphere is confined to the earth by attraction of gravity, and a 2nd heaven firmament, stars, planets, etc., are in fixed positions relative to each other by gravitational attraction balanced by relative motion.* Psalm 19 speaks of this, saying The heavens declare the glory of God; and the firmament showeth his handiwork. The glory of heavenly bodies shows His handiwork in the firmament,13 excluding essentially-empty outer space that is the primary part of expanse/sky replacing firmament in modern versions.
*Attraction by gravity confines/anchors the atmosphere to the earth, giving to air a figurative sense of the solidity of a firmament, despite its lateral motion. Further, Heavenly bodies fixed in position relative to each other by gravity, balanced by relative motion, show a figurative sense of solidity, being joined together over a vast immeasurable distance, and acting like a universal solid. Indeed, the heavens declare the glory of God, by His handiwork, the firmament!
In the NIV Gen.1:7-8, expanse, a property of the sky, is wrongly made its equivalent. And here there is no sense of a substance separating water above from that below. Further, in the NIV 1:14 expanse of the sky, a property of the sky, has no sense of a component of the sky needed to differentiate this expanse from that in 1:7-8 where it applies only to the atmosphere. Readers might conclude that the NIV locates the sun & moon in the atmospheric expanse. Furthermore, the NIV sky eliminates the dual no. of heaven(s).
The NASV Gen.1:14 expanse of the heavens indicates the dual no. of the heavens, but expanse, a property of the heavens, offers no sense of a comp- onent of the heavens needed to differentiate it from the Gen.1:7,8 expanse, allowing a notion of the sun & moon located in the atmosphere. And creating an expanse in 1:7 is illogical, this essentially-empty space not being suitable to speak of as created, serving only as a background for all that is created.
Beyond 1st heaven is a 2nd-heaven firmament with extremely scattered water-vapor molecules, a substance likely involved in creation of heavenly bodies. (17) Hydrogen, a constituent of water, is contained in the sun, other stars, meteors, comets, planets, gas clouds, etc. (18,19)
Third heaven, God's dwelling place, is the basic firmament. The invisible third heaven seems to lack substance, but it's really the true substance of everything, the firmament that is the locale of the creation power of God.
Creation Biology
Laws of genetics show that reproduction by a species outside the limits that define its species is nonsense. Scripture says that God made each type of animal life after its kind, limiting propagation of each to its kind. Groups of related species can be a kind, as in Lev.11:13-19 that includes in a kind, various bird relatives like owls, ravens, hawks & vultures. These birds are related, but can't interbreed, so when scripture limits propagation to a kind, it's saying that birds produce only birds.
But scripture makes the term specific at times, extending the sense of kinds to distinctions that reflect the modern concept of species. Lev.11:22 notes as different kinds, closely-related locust, grasshopper & bald-locust species, so a kind in the Bible can distinguish a true species according to the modern definition. Biblical biology is very accurate, unlike evolution's magical inter-mediates, or H.M./P.E, derived from the realm of imagination.

Complexity in the DNA/protein heredity basis reveals that the inhabitants of Noah's ark were the source of all species diversity seen today. A near-infinite variety of minor human features and traits like nose size, hair color & disease inheritance are found in the gene pool of one set of parents. A notable gene- ticist/evolutionist says the gene-pool variety of one couple can account for all the variant traits of humanity, (2) theoretically being capable of producing as many as 10 to the 2,017th power offspring before producing two identical ones. This many people are more than could be contained in a universe that is trillions of times larger than the universe we are acquainted with (10 to the 12th power is a trillion). Animals too have an extremely large gene pool and much minor variety in one set of parents.
Yet evolutionists reject as the origination of today's human diversity, the four post-flood couples on Noah's ark, originating from Adam & Eve,* and reject today's animal diversity as originating from the many pairs of animals on the ark. They claim unlawful radical transition spawns new species, yet scoff at lawful genetic diversity on the ark to account for variety in species today, do- ing so after claiming that genetic diversity justifies evolution transition. They artificially increase the number of species by inventing differences within a species to suggest there were too many to fit at least one pair of each on the ark, but interbreeding capability was the only determining factor.
Genesis 8:15,17

15: And God spake unto Noah, saying,
17: Bring forth with thee every living thing that is with thee, of all flesh, both of foul, and of cattle, and of every creeping thing…that they may breed abundantly in the earth, and be fruitful, and multiply upon the earth.
*Intermarriage exclusion of closely-related persons today is due to mutations that cause gross anatomical or physiological irregularities, and shorten a life span. This problem likely associates with longevity-limiting cancerous mutations induced by solar radiation, which was not yet a problem before the Great Flood when a water- vapor canopy above the atmosphere largely shielded earth from all harmful radiation, and allowed great longevity. Thus, before the flood Cain would have as a wife a close relative. Rain of the great flood would deplete this vapor canopy, and allow harmful radiation to begin increasing mutation potential, which explains decreasing longevity after the flood, noted in scripture. The harmful effect was relatively slow, and ~450 years after the flood, Abraham could have a half-sister for a wife (Gen.20:1-12). By the time of king David, the human life span was ~70-80 years, and mutations had become a notable factor, as we see in that one of the giants Israel defeated in battle was a mutant with 6 fingers on each hand and 6 toes on each foot (2 Sam.21:20); the giants would be a small population, so intermarriage of closely related persons would be the only possibility for them, and cumulative mutation would eventually end their propagation, and thus end their existence.
Regarding the matter of different races springing from two initial parents, the only requirement would be the existence of some racial mixture in Adam & Eve at the beginning, since distinct races are seen to arise in such a mixture, skin colors ranging from white to black, with various shades between these extremes (for details, see Snelling, A & Wieland, C & Ham, K. 1991. The Answers Book. Chapter 8. Master Books. El Cajon, CA).

Creation's young earth
Huge error in isotope-decay estimates requires more realistic methods. Earth age indicated in scripture on the basis of genealogy is ~6000 years. This is an estimate, and a likely maximum is 7,000-10,000 years.
Tree fossils in coal mines often extend in their length through layers of coal and sedimentary rock that each supposedly required millions of years to form from mud & organic deposits.(20) But up-rooted dead wood, rotting away by exposure to water or air, can't maintain its form for millions of years as each layer forms around it from slowly hardening deposits. Clearly, the layers had to form over a relatively brief period of time to allow a dead tree portion to maintain its shape throughout the period. This indicates the strata formed quickly from rapidly deposited organic & mud sediments in the Great Flood ~4400 years ago, so that's how old the rock and coal are (Water as ice now covers high Antarctic mountains, (21) and marine fossils are seen on mount- ains throughout the world, so water once covered them, as scripture tells us; the mountains would be far lower prior to the flood, being elevated later by volcanic/tectonic activity – Ps.104:6-9).
Brittle rock strata formed from hardened mud deposits are at times sharply bent without the cracking expected if bending had occurred in the hardened state. (20) Evolutionists think that the layers deposited and hardened over millions of years, but that would mean brittle rock layers bent sharply with- out cracking, which happens only under very unique conditions, and only in minor degree. The observed lack of cracking could happen only while the strata were pliable, so they had to form in a short period, not millions of years. This is indicative of short-term mud deposition expected under the conditions of the Great Flood that occurred ~4400 years ago according to the Bible, and that's how old the rock strata actually are.
Regarding animal fossils, as noted earlier, soft flexible tissue and blood cells were found in fossilized dinosaur bone estimated to be ~68 million years old. (22) Such matter decomposes too rapidly in fossilization to last many thous- ands, much less millions, of years of exposure. Preservation due to rapid burial in sediment associated with a large flood, would be limited to a few thousand years, relating the tissue to the Great Flood or a more recent local one. Evolutionist efforts to disprove soft tissue have been refuted. (22)
Regarding earth's mineral deposits, lead diffusion in zircon increases with increasing temperature, and temperature increases with increasing depth in the earth, so specimens taken from greater depth will eventually show greater lead diffusion. There is no measurable difference in lead diffusion between zircon crystals taken near earth's surface and those at depths of up to 4000 meters. (23) Earth is too young to detect a difference, and thus is far younger than evolutionists claim.
Decay of C14 isotope at the current rate is too fast to use for hypothetical age estimates over ~80 thousand years. Evolutionists claim that coal deposits are millions of years old, but if that were the case, no detectable C14 should be present. Creationists found C14 in coal indicative of age of ~4200 years, in accord with coal formation in the Great-Flood chronology of the Bible. (24) C14 levels were fairly uniform at all depths in the earth's crust, consistent with coal formation from vegetation being deposited in the sediment during the short Great-Flood period. Because coal is porous, evolutionists suggest contamination by C­14 occurred, but creationists also found significant C14 in diamond, a form of carbon quite impenetrable to contamination.
Regarding cosmology, meteorites fall on earth steadily. If earth's sediment- ary layers, averaging about a mile in thickness over the continents, were de- posited as postulated by evolutionists, one layer at a time over many millions of years, much iron-rich and nickel-rich meteorite debris would be found in layers well below the surface. But it's found only in soil layers near earth's surface, so sediments were deposited recently, and earth isn't very old. (23)
Comets will be about as old as the solar system, and many have short-term orbital periods of ~200 years. They lose dust & ice in each orbit around the sun, producing their bright coma and tails. Disintegration rates of short-term comets indicate their lives as true comets are ~10,000 years at most. (23) A solar-system age greater than this would leave it depleted of these objects. There is no shortage, so they don't seem to be very old, indicating the solar system isn't very old. Evolutionists deny this, suggesting a group of ice/rock bodies beyond Neptune as a storehouse renewing the supply, which is just their type of imaginative excuse for facts that refute their beliefs.
Astronomers claim a universe of several billions of years in age, due partly to changes in star color and size in periods supposedly of ~one billion years. Certain observations contradict this. (25) The star Sirius B shows evidence of a "billion-year" change in ~1000 years, suggesting universe age is nowhere near as great as postulated by evolutionists. The star Betelgeuse has shown age-related color changes in recorded history, which is a matter of centuries, not a billion years. Such "mysteries" baffle modern astronomers, but they do not ever question their favored evolutionist beliefs.
Topic 6

Scripture and Science Glorify the Creator
Reality merges the material & spiritual worlds, and grasping all the relation- ships can be difficult, but possibilities present themselves.
Based on Ps.104:2, some creationists propose an expansion of space to exp- lain how distances of heavenly bodies from the earth might increase after the creation. However, Ps.104:2 Hebrew says God stretches out the heavens like a curtain stretched out over a window (laying out, not expanding). An initial extreme light speed can resolve the enigmas.
Speculation: God's creation may have invoked the mass-energy equivalence formula (Energy = mass x light-speed squared), making a tiny mass equiva- lent to a vast amount of energy, to imply matter is frozen highly-concentrated energy. Physicists observe matter deriving from energy at a sub-atomic level (a majority support this interpretation). Indeed, it's implied by the inverse, a loss of mass in the form of energy in nuclear reactions (matter de-creation?) Another energy-matter link is a slight effect of gravity on light paralleling the larger effect of gravity on matter. Energy & matter seem to merge at the sub-atomic level.
God is the Light of the world, with creation power in the sound of His Let there be. Application of this infinite light & sound energy would follow His conservation law, for energy wasn't created from nothing, pre-existing in the Creator, in the form of the light of His countenance and the sound of His voice. This energy, as it applied to the creation, would be conserved within Him and the universe together.
Accelerated isotope decay has occurred, so if extreme radioactivity and heat implied by E = mcc at extreme light speed occurred at creation, it was some- how negated for life to exist by the third creation day. Setterfield suggests energy release could have been prevented by conservation, any light-speed change being countered by inverse rest-mass change.
Another possibility involves potential energy in matter substituting for initial active-energy release. Extreme initial light speed and isotope decay would be due to matter being in isotopic form, with an extreme nuclei proton/neutron imbalance and a resultant extreme atom instability sustained by an applied energy. As energy application subsided, a natural proton/neutron balancing would change atom properties to reduce light speed and isotope-decay rates in very rapid exponential fashion, and would produce non-isotopic and new isotopic matter. Resultant brief active-energy release would be applied to more matter creation, which would be followed by rapid attenuation of res- idual energy to control heat & radiation fully and ensure existence of life.
The brief active-energy release would create the hot earth core and overlying molten layer, and slowing isotope decay would produce heat now rising from the depths.* To support life and universe functions, consistent active energy continues now as a slowing solar/stellar radiation and isotope decay, and as interactive orbital gravity and relative motion unrelated to light speed (light speed has no effect on planetary orbits, as seen by the freedom of dynamic clocks from the slowing of atomic-clock time-keeping).
*Early accelerated decay is suggested by correlation of earth natural heat flow with the amount of surface radioactivity, to suggest that heat of radioactivity dominates the flow. The heat is not enough to yield observed flow patterns, if the current decay rates applied only during the past few thousand years (Baumgardner, J. ICR. Radioisotopes and the Age of the Earth. p49).

Exploding nova stars may arise from less-attenuated creation energy outside the solar system, due perhaps to variant composition of stars. Stars are giant nuclear furnaces, and accelerated isotope decay in the initial earth can reflect accelerated nuclear reactions outside our solar system. And extreme matter-ejection energy of quasars suggests highly accelerated nuclear reactions. As conditions in these heavenly bodies stabilize, explosions and ejection would cease, but they would appear in the sky at times that vary with variant dist- ance and decreasing light speed.
And a lesser isotope-decay acceleration could cause the Great-Flood tectonic activity suggested by a Gen.7:11 breaking-up of fountains of the deep. Noah and his family would be shielded from radiation by deep flood water. They and the ark could be immune to acceleration effects on radioactive elements in their bodies and the ark. Indeed, a pre-flood status of their bodies, their food, the ark and the animals could isolate all matter on the ark from earthly radiation effects.
Thus Genesis 1, written ~1450 B.C, would present basic concepts of nuclear physics, revealing God's hand on the text. Indeed, perhaps Christ calmed a stormy sea, raised the dead and walked on water by speaking words invoking science laws that He alone applies, laws by which He also spoke the universe into existence.
Closure: The Creator's nature determined the creation, so it was very good at first (Gen.1:31). Creation elements are Trinitarian in form, reflecting the nature of the Creator who is the Father, Son and Holy Ghost. His people are Trinitarian, made in His image as a soul that controls (like the Father), a body (like the Son) and spirit (like the Holy Spirit). Water reflects His image, created as solid (the Father, as the foundation), liquid (the Son as the living water) and vapor (the Spirit). And the created first & second heavens are superintended by God's third heaven. Further, the place that God favored in creation is Jerusalem, a present earthly one and a heavenly one superintend- ing entrance into the final earthly New Jerusalem, where all we who are His people shall be with God forever, and shall know even as we are known.
End Notes
1. Patterson, J.W. 1983. "Thermodynamics and Evolution". Scientists Confront Creationism. Ed. L.R. Godfrey. N.Y. W.W. Norton p99-115
2. Parker,G.1994. Creation Facts of life. Master Books Col.Sp. p110-118.
3. Parker. Op.Cit p155-165
4. Strahler, A.N. 1987. Science & Earth History. Prometheus. p489
5. Austin, S.A. Mar. 2000. Impact, Article 321. ICR. El Cajon, CA
6. Denton, M. 1986. Evolution: A Theory in Crisis. Adler & Adler. Bethesda, Md. Chap.12
7. Denton, Op. Cit. Ch. 5
8. Godfrey, L.R. 1983. "Creationism and Gaps in the Fossil Record." Scientists Confront Creationism. p193-214
9. Strahler, Op. Cit. p344
10. Morris, J.D. 1994. The Young Earth. Col. Spr. Master Books. p55,59
11. Morris, Op. Cit. p14
12. Carver, W. 1992. The Science of Creation. Bible Doct. Pub. p102
13. Petersen, D.R. 1990. Unlocking the Mysteries of Creation. p26-29.
14. An ice-crystal heat shield could exist atop the atmosphere and would be sustain- able (ICR.org/ResearchCanopy/pdf - Temperature Profiles for an Optimized Water Vapor Canopy. Vardiman, L.). Small icy comets now steadily enter the atmosphere (smallcomets.physics.uiowa.edu), so water in the form of ice still exists above the atmosphere .
15.Ross, A.P. 2001. Introducing Biblical Hebrew. Baker. para.12.7.
16.Hebrew nouns said to be dual for no reason have one. Dual Jerusalem is a pair, the old city and New Jerusalem. Dual Egpyt is the nation and the world at large. Waters is a pair of creation waters, vapor above and liquid below the 1st firmament. Now waters for water bodies is plural in English convention, oceans, seas, rivers etc. relating to variant geographic locale, but heaven, dual in Hebrew, is often singular in English, for 1st and 2nd heavens are a pair in the form of one sky presenting the heavenly bodies.
17. Humphries, D. R. Creation Cosmologies Solve Spacecraft Mystery. ICR. Acts & Facts. 10/07.
18. European. Space Agcy. Bul. 91. Aug.1997.
19. U. of Waterloo, ON. Press Rel.115. 7/17/97.
20. Morris, Op. Cit. 93-110
21 Mustain, A. An Amazing Planet contributor. LiveScience.com
22.Schweitzer, M.H. et al. Science. Vol 307, #5717. p1952-55. Mar.05. Follow-up work by Schweitzer and a large team confirmed soft tissue in "80 million-yr. old" dinosaur fossil bone dated by usual methods, refuting the efforts of evolutionists to disprove soft tissue.
23. Brown, W.T. Ph.D. 1989. In the Beginning. Center for Scientific Creation. 5612 N. 20th Place. Phoenix, AZ. p15-19
24. Baumgardner, J. Carbon dating Undercuts Evolution's Long Ages. Impact #364. Oct.2003. Inst. for Creation Research. El Cajon, CA.
25. Design and Origins. 1983. ed. Mulfinger, G. Creation Research Soc. Monograph Series No.2.